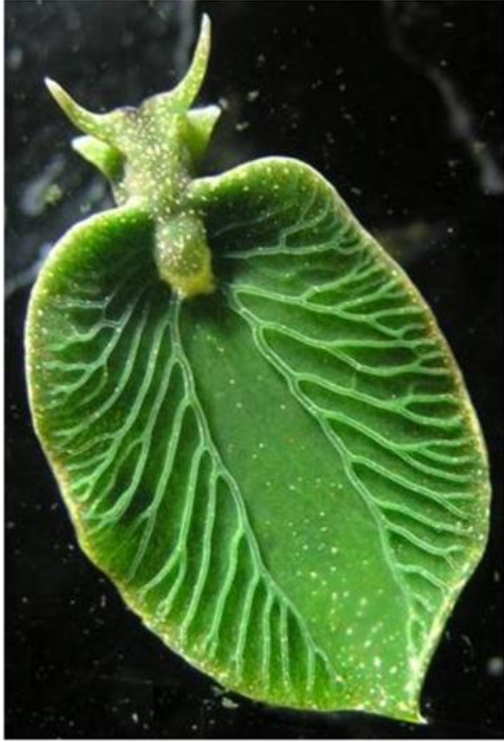 Learning Through Nature
Learning – the children will be learning outside using the curriculum outside books.
Over the year they will cover a range of subjects learning using a hands on approach and embedding the national curriculum using the outdoors as a medium.
When outdoor teaching is embedded into the curriculum it helps build and improve creativity, engagement and understanding.
It is increasingly recognised that creative and challenging outdoor learning activities develop personal, social and thinking skills, communication, problem-solving and teamwork. It gives children a breadth of understanding and an introduction to the essential knowledge that children need to develop into confident and responsible citizens who will value and appreciate the natural environment around them.
Also, the value of Outdoor learning on children's health and well being as well as stimulating their natural curiosity about the world has been recognised by researchers. In the large scale study by The Natural Connections Demonstration project it showed that the staff reported heightened health and wellbeing by teaching outdoors. So education outdoors is healthy practice for ALL.
Children enjoy learning outside which leads to them being more engaged. They develop good social skills and enhance the self-regulation of their behaviour. They experience success their wellbeing and confidence grows, and their overall attainment increases.
Outdoor learning – they learn about the passing seasons and the animals and creatures that live in the environment.
Risk taking – they co-operate and work with others building dens. Cooking over an open fire. Learning life skills use of tools and basic knots.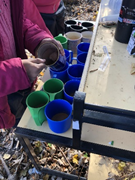 Education – through independence, exploring, investigating, manual dexterity, problem solving, a positive attitude and empathy. Outside curriculum teaching the National Curriculum.

Self-esteem and self-awareness – through child led learning children become aware of their surroundings and what they can do. They become aware of themselves and what they need when outside.

Time – to learn,
to respect others and the environment,
to try, fail and finally succeed,
to remember,
to learn new things and new skills,
to talk and share ideas,
to hear, see, touch, smell and taste
and TO BE.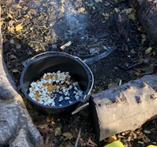 The Practitioner is there to inspire the children to learn about their environment which children use to help them learn in everyday school. Also empowering the children with different activities, often taken from the children themselves, encourages them to take control of their learning.
Forest School Policies and risk assessments.
Forest Schools Policy update 2020
Forest School Use of Fire Policy for Forest Schools 2020
Forest School Health & Safety Policy 2020
Daily Site Check update APR 2020
Forest School Use of tools 2020