Learning through nature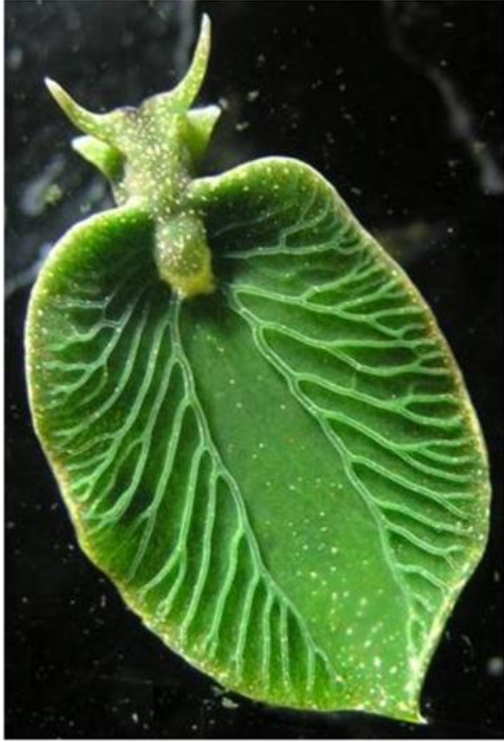 Outdoor learning – they learn about the passing seasons and the animals and creatures that live in the environment.
Risk taking – they co-operate and work with others building dens. Cooking over an open fire. Learning life skills use of tools and basic knots.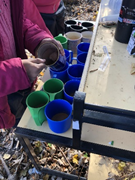 Education – through independence, exploring, investigating, manual dexterity, problem solving, a positive attitude and empathy. Outside curriculum teaching the National Curriculum.

Self-esteem and self-awareness – through child led learning children become aware of their surroundings and what they can do. They become aware of themselves and what they need when outside.

Time – to learn,
to respect others and the environment,
to try, fail and finally succeed,
to remember,
to learn new things and new skills,
to talk and share ideas,
to hear, see, touch, smell and taste
and TO BE.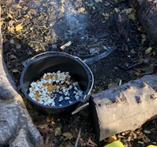 The Practitioner is there to inspire the children to learn about their environment which children use to help them learn in everyday school. Also empowering the children with different activities, often taken from the children themselves, encourages them to take control of their learning.
Forest School Policies and risk assessments.
Forest Schools Policy update 2020
Forest School Use of Fire Policy for Forest Schools 2020
Forest School Health & Safety Policy 2020
Daily Site Check update APR 2020
Forest School Use of tools 2020
Forest School Emergency Action Plan school premises 2020
309 total views, 1 views today